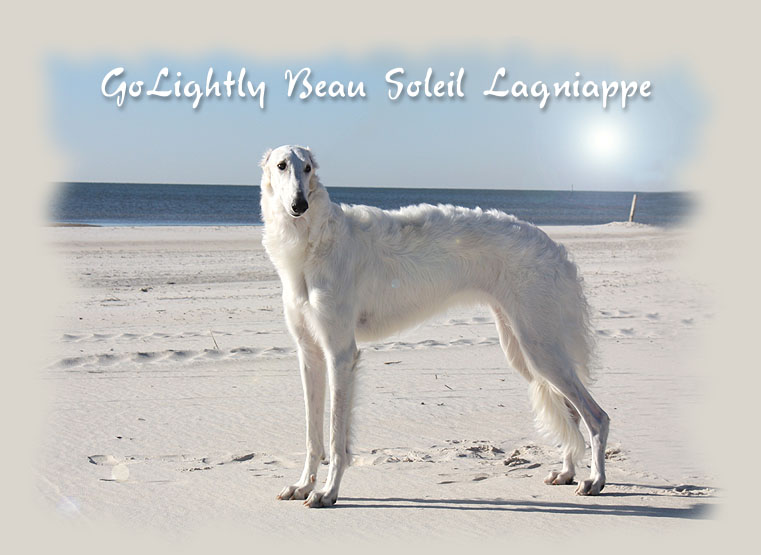 Photo By: Jennifer Bell
"Beau Soleil"
Kyrov's Intensity X DC Golightly Glacis Lereau SC
Date of Birth: Nov. 7, 2007

Breeders: Marcella & Philip Zobel
The British expelled ancestors of Louisiana's present-day Cajuns from Acadie (today's Nova Scotia)
in a series of forced transportations between 1755 and 1763. The Acadians were a peaceful, pastoral people who wished to remain politically neutral. Therefore, they refused to swear allegiance to either the King of England or of France. They went passively into exile, but have kept their language and customs intact into the 21st century.
Joseph Broussard (1702-1765), known as Beau Soleil, was one of the few Acadians who dared to fight back against the forced expulsion. He led assaults on the British until captured in 1765 and sent to Louisiana where he died. He is fondly remembered in Cajun folklore.
Our Borzoi girl "Beau Soleil" (Beautiful Sun) is named in his honor.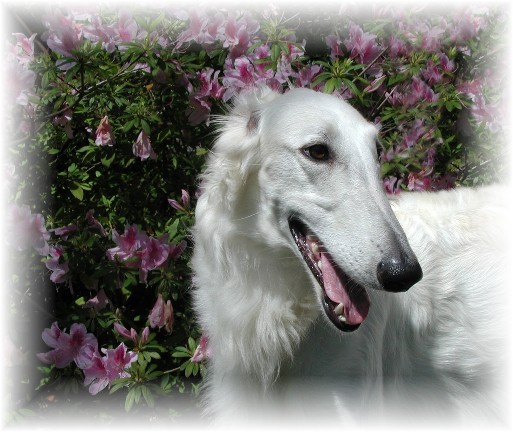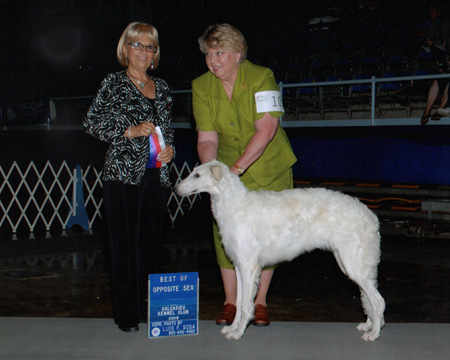 First Point at Six Months Old
Calcasieu Kennel Club, June 08
Judge: Mrs. Judy Doniere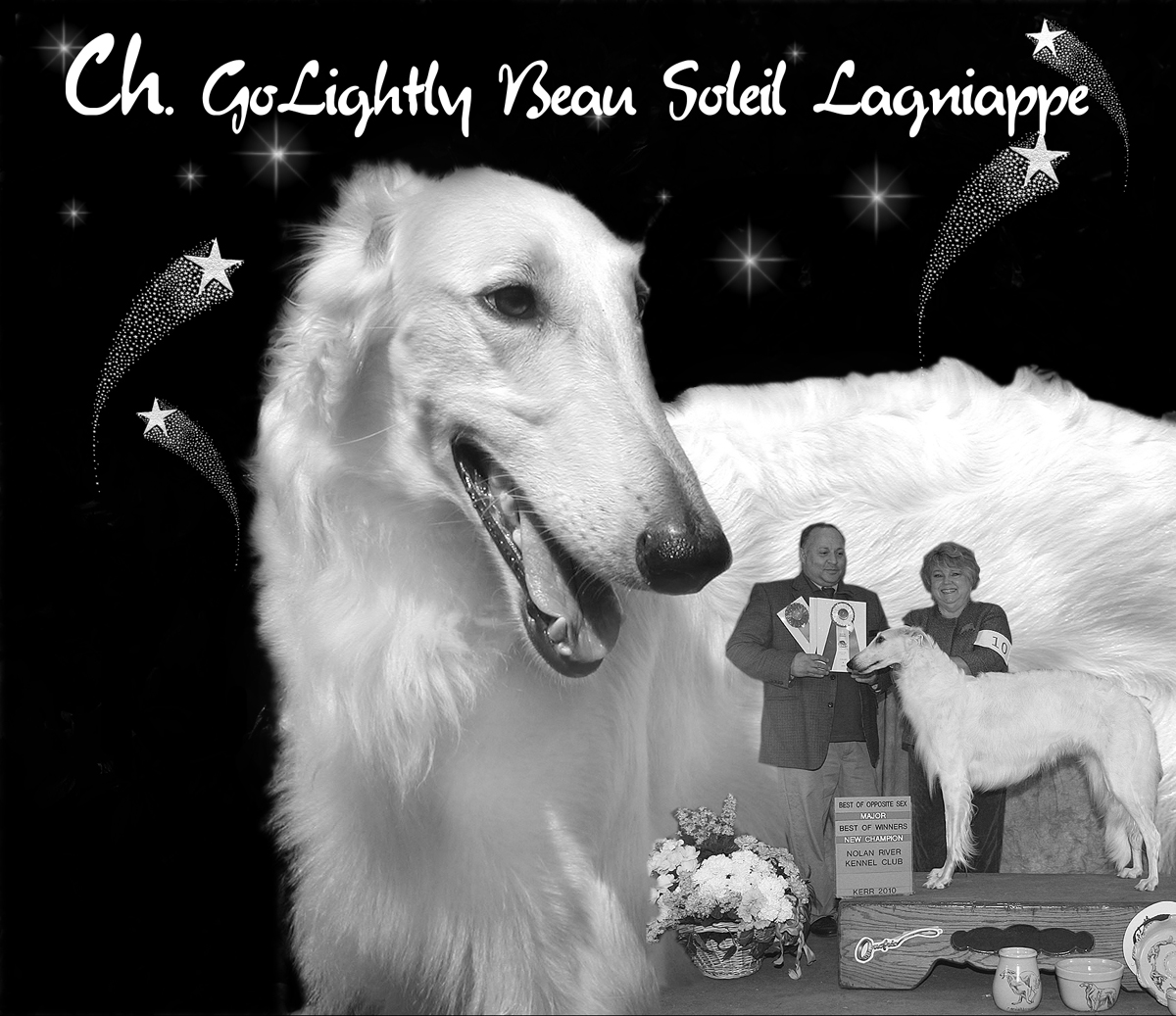 Deep in the Heart of Texas
The Stars Shown Big and Bright
on Beau Soleil
Jan. 2010
WB, BOW, BOS Over Specials
For a 5-Point Major to Finish
Glen Rose Kennel Club
Judge Hal Bierman
How to Top Finishing with a 5-Point Major?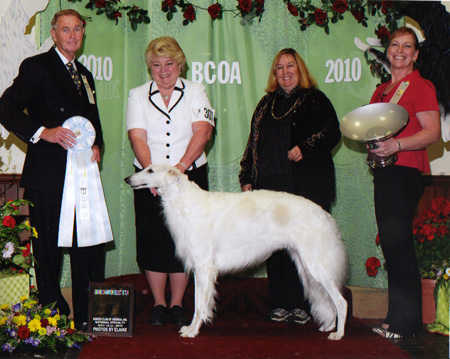 Grand Champion Select Bitch
Borzoi Club of America National Specialty
May 2010
Judge Chris Neale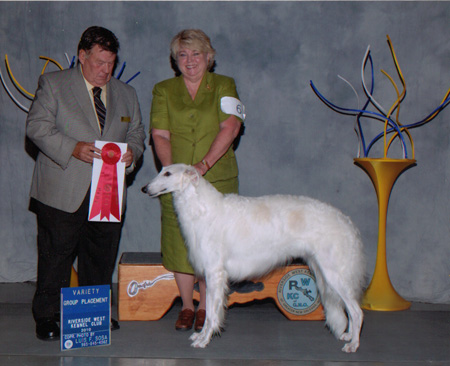 For the Home Town Crowd
Group 2
Riverside West Kennel Club
Gonzales, Louisiana
June 24, 2010
Judge: Del Richards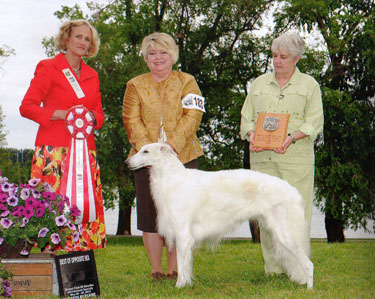 Best Opposite Sex
Borzoi Club of America National Specialty
May 2012
Judge Patti Neale
Finishing 2012 with Ribbons with Streamers

Group 4
Longbeach, MS
Judge William Cunningham

First Award of Excellence
AKC Eukanuba National Championship
Judge Gretchen Bernardi